The Ram 1500 is an ultra-powerful, dependable pickup truck that you'll have a great time driving around Philadelphia, Doylestown, and Warminster. When you're out on a drive, it's possible you'll see an indicator or warning light activate on your dash, and knowing exactly what these lights mean will help you stay calm and decide whether to schedule service. Here is a Ram 1500 dashboard light guide that you can reference to know what's happening with your truck.

Warning Lights on Your Dash
If you see a red or yellow light activate on your dashboard, it can indicate that there's a serious issue with your truck. The Ram 1500 dashboard features several red warning lights, and almost all of them mean that you need to service your truck as soon as possible.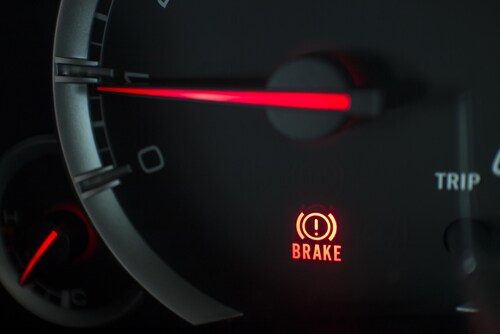 Brakes: When the word "BRAKE" lights up in red on your dashboard, it means an issue with your braking system has occurred. In some cases, your parking brake may still be engaged, but in others, this light could mean there's a problem that will prevent your brakes from working correctly. If disengaging the parking brake doesn't deactivate the light, schedule a service appointment.

Check Engine: The yellow check engine light looks like the profile view of an engine. This light is used to indicate a wide range of problems, some minor and some major, so you should seek service as soon as you can if this light activates.
Oil Light: A red light that looks like a dripping oil can usually means that your Ram 1500 is running low on oil, but it can also activate due to several other issues. Stop your truck and check the oil level. If it's low, add more, and if you have plenty of oil, take your truck to your dealership for an inspection.
Indicator Dashboard Lights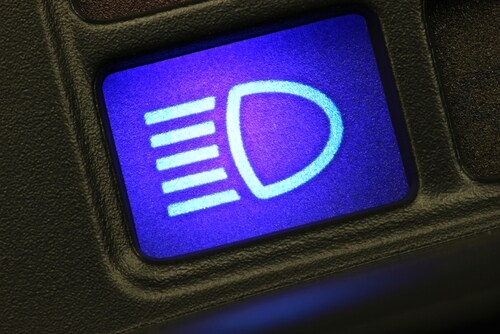 This section of your Ram 1500 dashboard light guide is dedicated to indicator lights, which generally are not a cause for concern, as they typically mean that a normal truck function has activated.
 Cruise Control: When you're driving your truck and activate your cruise control, you'll see a light that looks like an arrow pointing at a speedometer. If you see a speedometer light without the arrow, it means cruise control is ready to be engaged.
Electronic Stability Control: A light that resembles a car with wavy lines behind means your electronic stability control system is activated and will keep your wheels from slipping in wet conditions.
High Beams: If you turn on your high beams, you'll see an indicator light that looks like a headlight with lines coming out of the front.
Learn More at Fred Beans CDJR
By keeping this 2019 Ram dashboard light guide handy, you'll never wonder what to do when a dashboard light comes on. You should also understand the meaning of the lights on your dash. When you see a warning light that requires professional maintenance, make sure to schedule an appointment with the first-rate service team at Fred Beans CDJR. Our experienced mechanics will quickly identify the problem causing the warning light and then will fix your truck, so that you can get back on the road in Warminster, Philadelphia, and Doylestown. Contact our team today for any questions, comments, or concerns!